If you are unable to resolve an issue directly with your seller, this guide can help you resolve the issues you may have.
Please be sure to contact our support team directly so we can investigate the issue, take further action against the offending user, and provide any necessary assistance to ensure the claim is settled in your favor.
Click "Dispute order" on the Transaction Page. This will activate a modal window.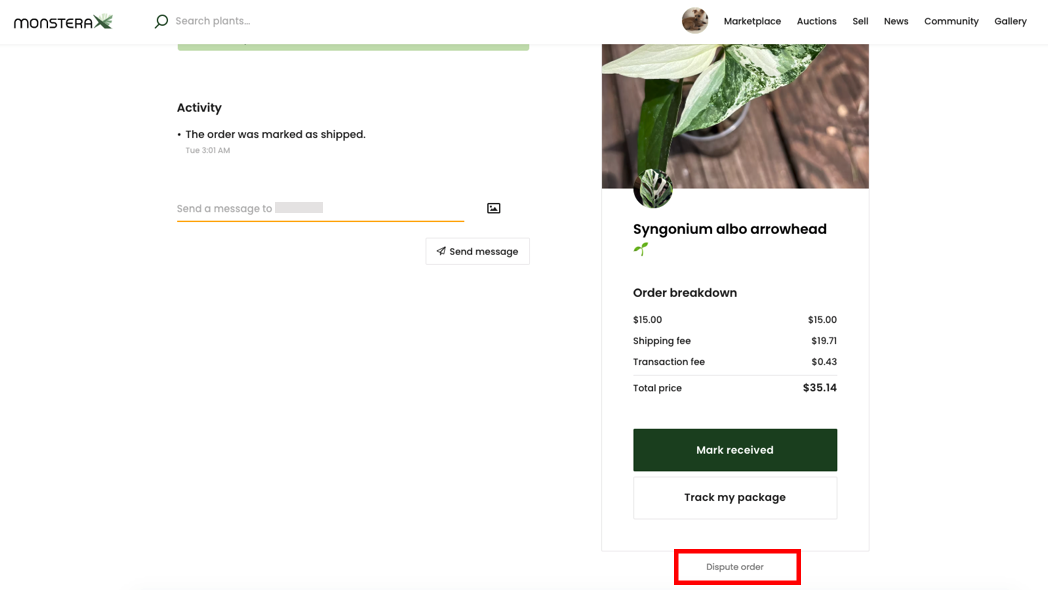 2. Fill out the survey. This will alert our Dispute Resolution Team and create a case number. Note - you must answer "yes" to all the questions to escalate your dispute.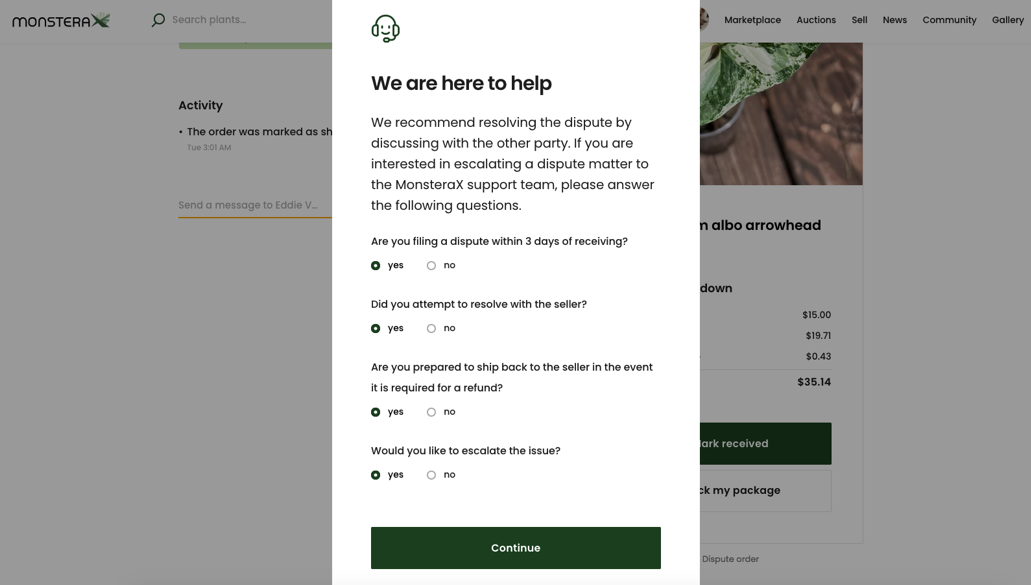 Our Dispute Resolution Team will act as arbitration, reviewing your case and awarding a judgment based on their findings. The team may contact you inquiring about the case and supporting documents/evidence.